Just Sold by The Madeleine Romanello Group! 4150 Ventura Ave.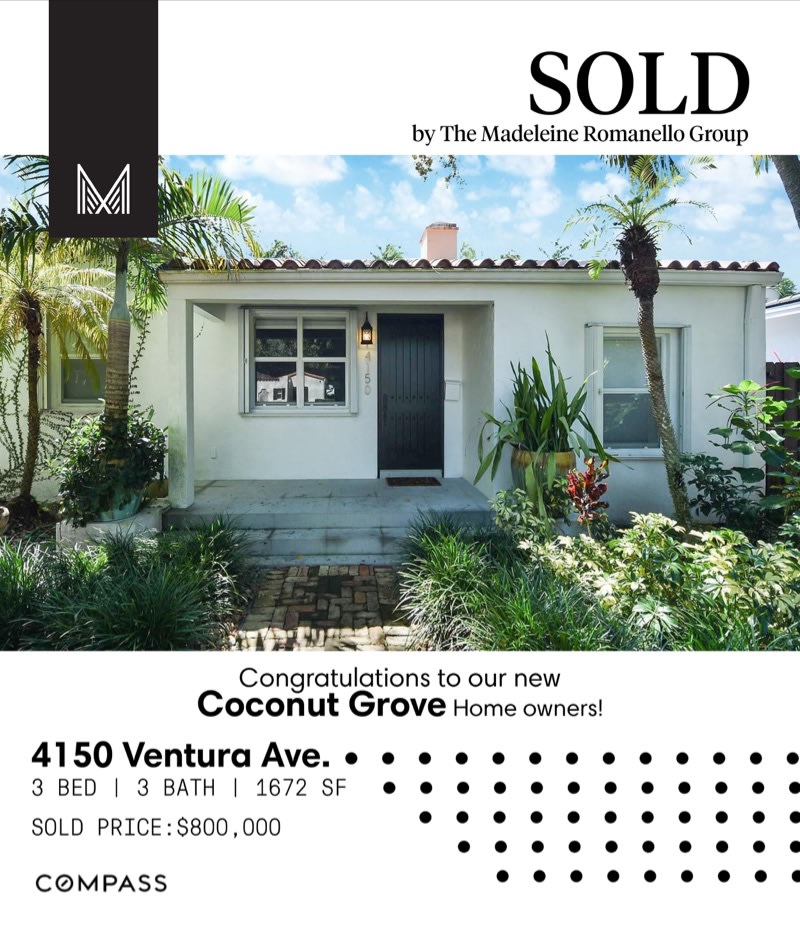 4150 Ventura Ave. in Coconut Grove
A huge congratulations to our buyers at 4150 Ventura! We wish them the best in their future and look forward to them enjoying their new home. Are you looking for a home in Coconut or the surrounding area? We can help! Contact us today for the most recent real estate sales and inventory.
Contact Us