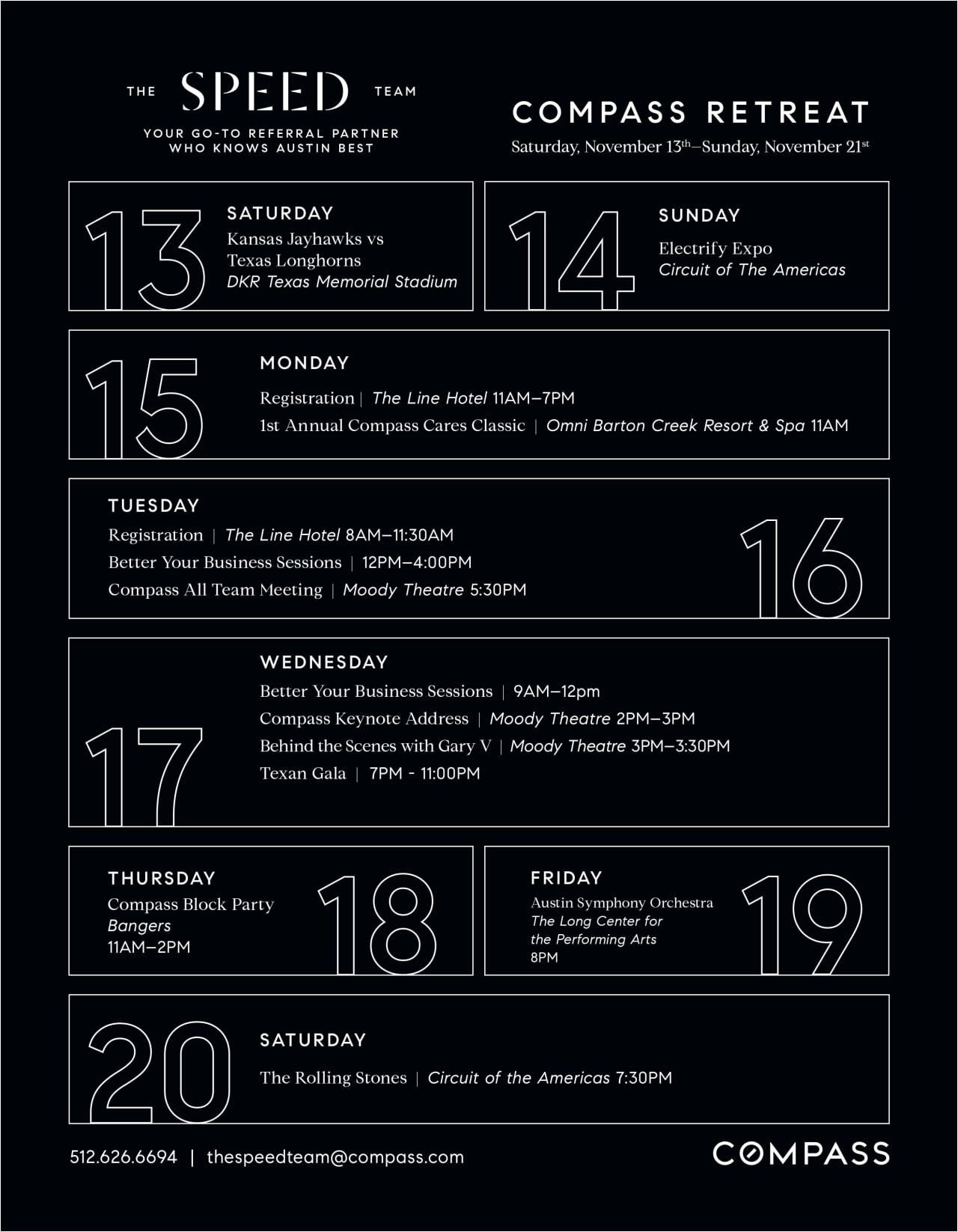 Once again, Compass, who should also be in the event planning business, did an incredible job at hiring Moody Theatre for the All-Team meeting where we listening to Robert Reffkin and his regional managers give us the state of the company and also all the amazing new tech tools and improvements. They also spoke about the strategy for continued company growth and of course, profitability.
After that, we went to numerous networking events hosted by agents from all around the country. We all get along like a house on fire, it's amazing such a big company has such a great culture where people are collaborative and friendly.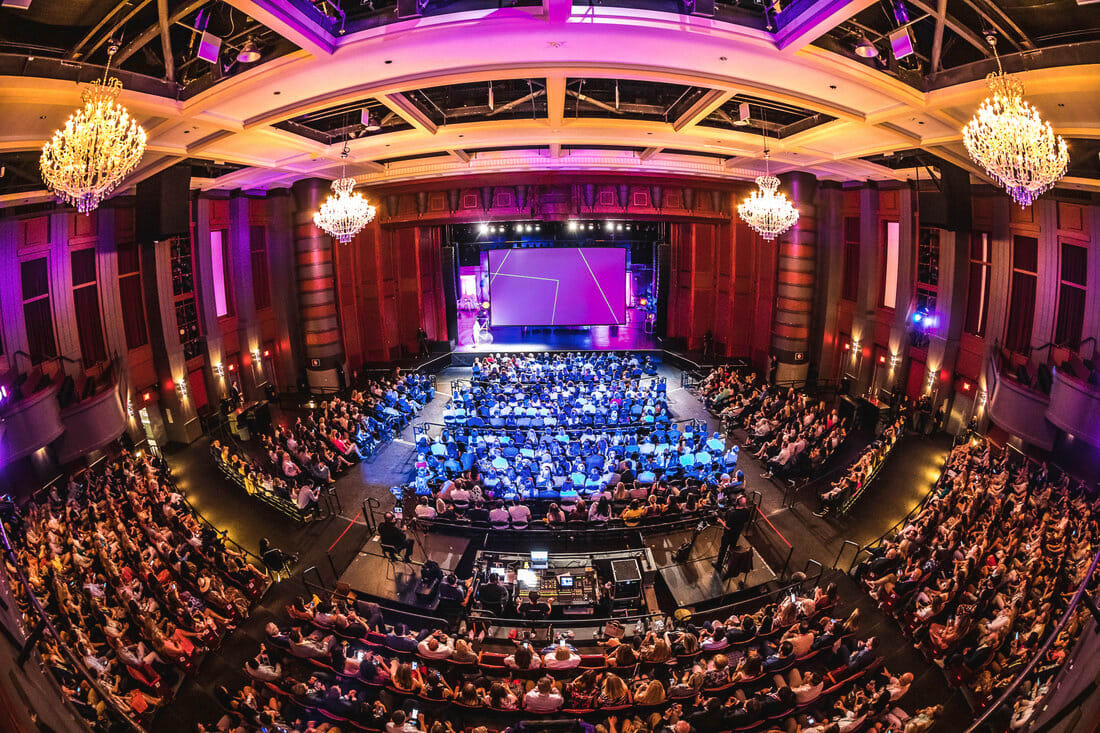 The next day was filled with classes and Gary Vee gave the Compass keynote speech. Later that evening, we all went to Q2Stadium, which was was a soccer stadium, very beautiful architecture and Compass created a full country Western theme, food & drink stations with a stage in the middle, and an amazing live band in true Austin style. The music, the food, and the atmosphere was just fantastic - it was a lovely event!
Compass Block Party & BBQ at Bangers on the famous Rainey Street, for a traditional Texan BBQ & beans and Southern rock music. IT was great to meet our colleagues from all over the country. Westchester, NY, Tampa, Cali, so folks, if you need anyone from Boston to Seattle, from Washington to San Francisco, from Atlanta to LA and from Miami to NY and everything in between - call me for a referral, as we have 50% coverage of the country now with the most amazing high level, beautiful, knowledgeable real estate agents around.